$360.56 (-18%)
PedalMonster is the first OBD-II connected throttle sensitivity controller for gas and diesel vehicles and is tuned to eliminate your factory dead pedal feel and throttle delay. This kit is controlled via the Banks mobile app on your phone or other mobile device (iOS and Android) PedalMonster is the only module of its kind to offer safety features like ActiveSafety®, Reverse Safety, and Adjustable Low-Speed Trim. No other throttle booster has the same level of safety, ease of install, and additional features.
Description
Choose City, Sport, or Track, each with 10 levels of refinement, allows you to tune out "dead spots" found in many pedals, making your throttle more responsive.
With its OBD-II connection, sensitivity is added intelligently based on speed, transmission, and throttle information. Simply take your foot off the pedal momentarily to adjust the mode on-the-fly through the iDash or phone application.
---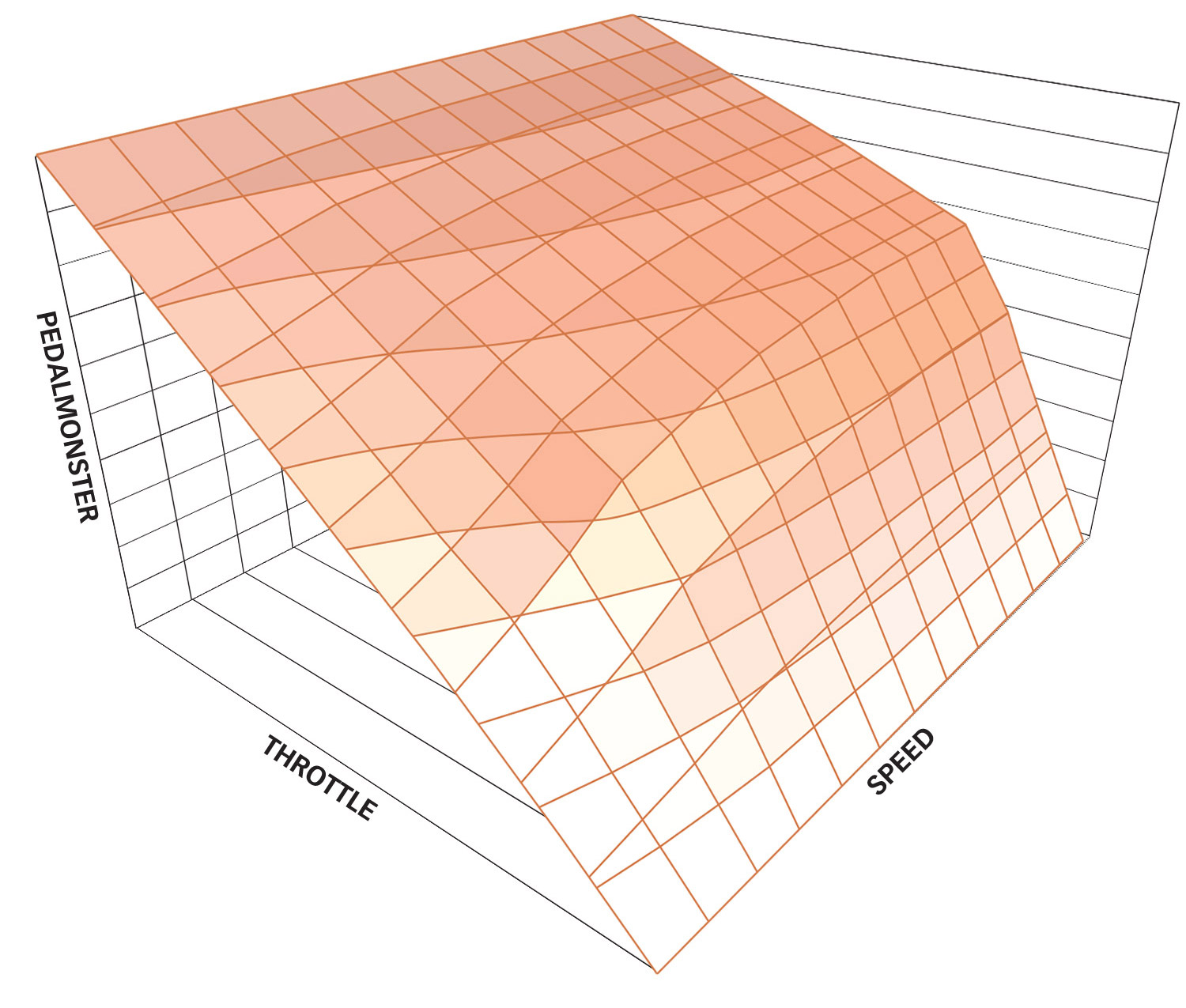 CITY
Linear feel
Smooth driving experience
Power focused on higher range
---
SPORT
Sportier Feel
More responsive experience
Stronger midrange power delivery
---
TRACK
Ideal For Track Use
Get into power soonest
Enhanced light throttle sensitivity